Before you rent a campervan, you can watch our explanatory videos on the various functions of your campervan on the respective model page. Here you will learn in detail about setting up the bed, extending the awning, raising and lowering the roof tent, setting up the table in the interior or using the shower and kitchen.
Once you have decided on your roadsurfer and booked your trip, you will receive a link to your personal customer account in the booking confirmation e-mail. Here you will find your camper tutorial in the top right-hand corner of the overview page. It shows you all the functions of your four-wheeled travel companion so that you can prepare yourself optimally: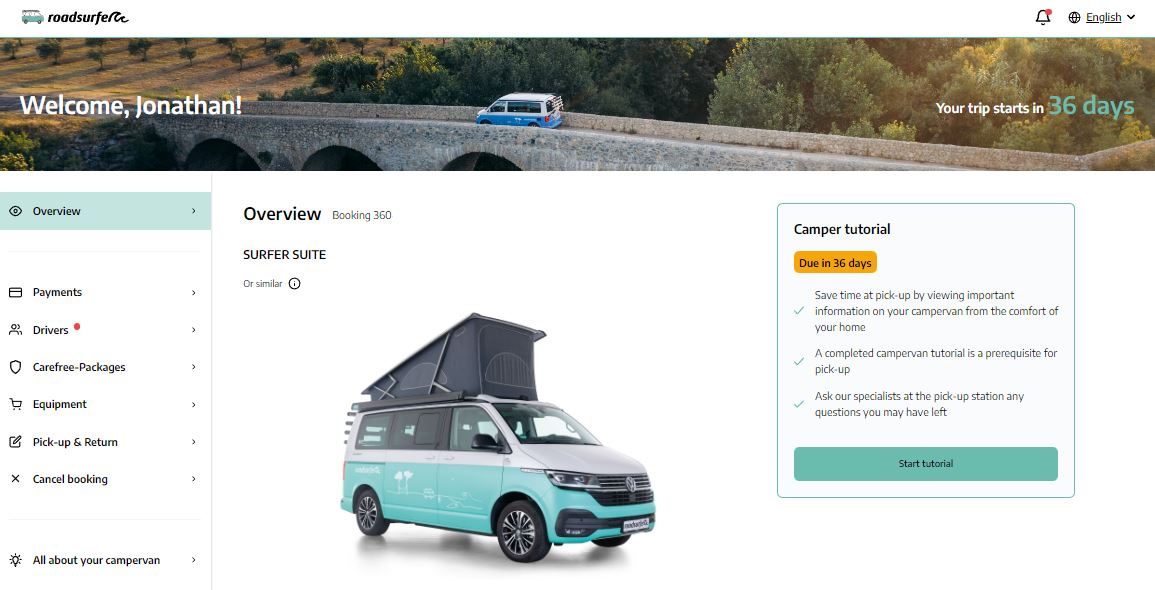 Take the time to go through the Camper Tutorial carefully so that you familiarise yourself with the vehicle. If you don't want to do it in advance, plan enough time to do it directly on the vehicle on the day of pick-up. Once the camper tutorial is completed, you will see the certificate: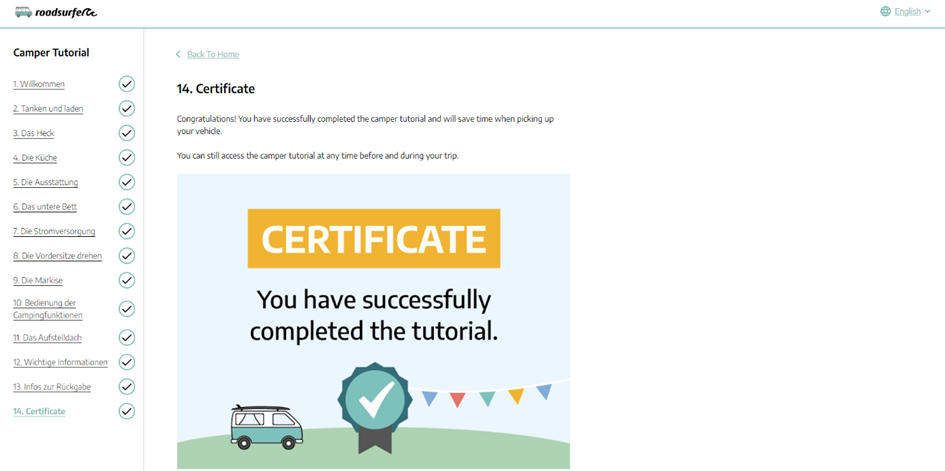 Don't forget to pack all the necessary documents when you set off to collect your roadsurfer!
On the day of collection, two more parts of the Camper Tutorial will be unlocked at the station: The final checks, which show you the most important functions of the vehicle, and the equipment check. Here you check and confirm that all the accessories are actually in the car. You can also do this via your customer account or the staff on site will let you scan a QR code.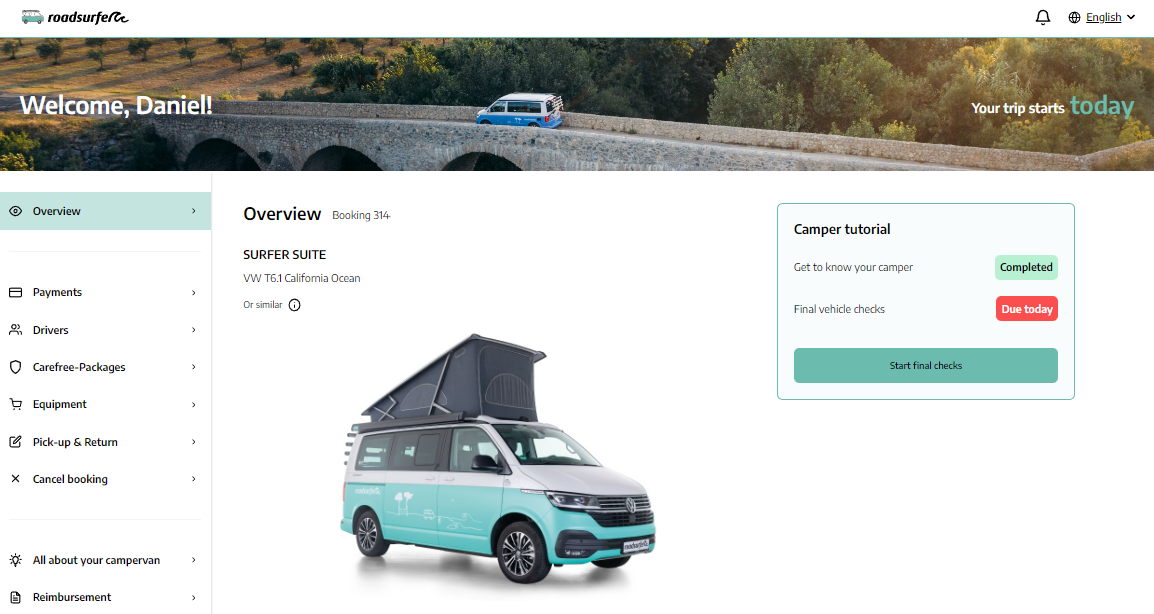 Once you are on the road, the last part of the Camper Tutorial will be unlocked. This shows the return checklist that will help you clean and return your roadsurfer.