Together with your booking confirmation you received a link to your personal customer account. There you can directly adjust your dates: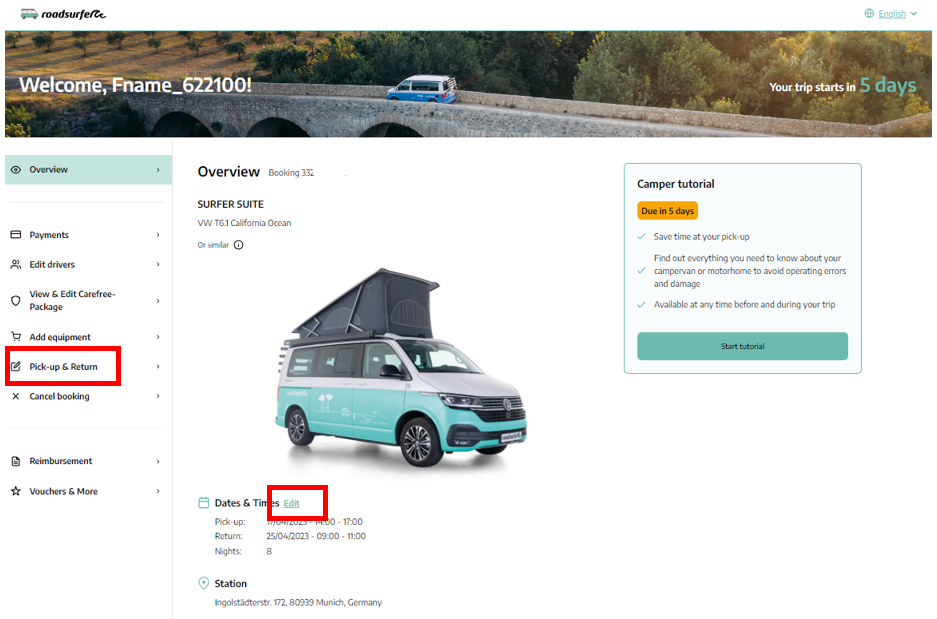 Up to 3 days before the start of your trip, you have the option to adjust your pick-up date.
Up to 2 days before return you can change your return date.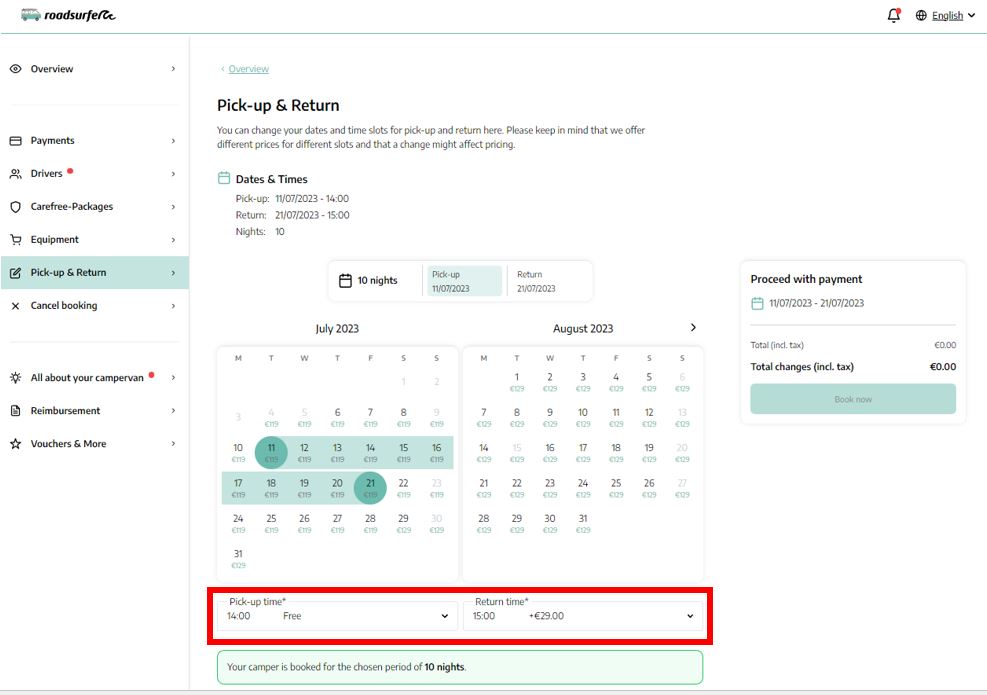 You can choose between free and paid slots: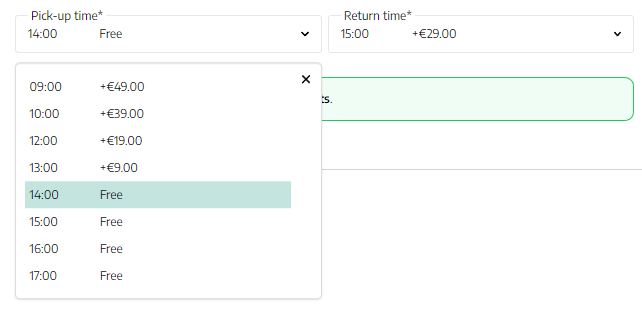 If you select a paid date, the cost will be shown on the right side of the page. If you are satisfied with your choice, click on "Book now" to make a binding reservation.
If you have chosen a chargeable appointment, there will be an open amount that you can settle through your payments.
Please note that each time slot has a limit of available bookings. Once the slot is full, it is no longer possible to book for that date.