You will receive a link to your customer account together with your booking confirmation. There you can view details of your booking as well as directly upgrade your insurance package.
There, you will find an overview of your current package, what upgrade can be done and a comparison table on the bottom to have a better understanding of the carefree packages: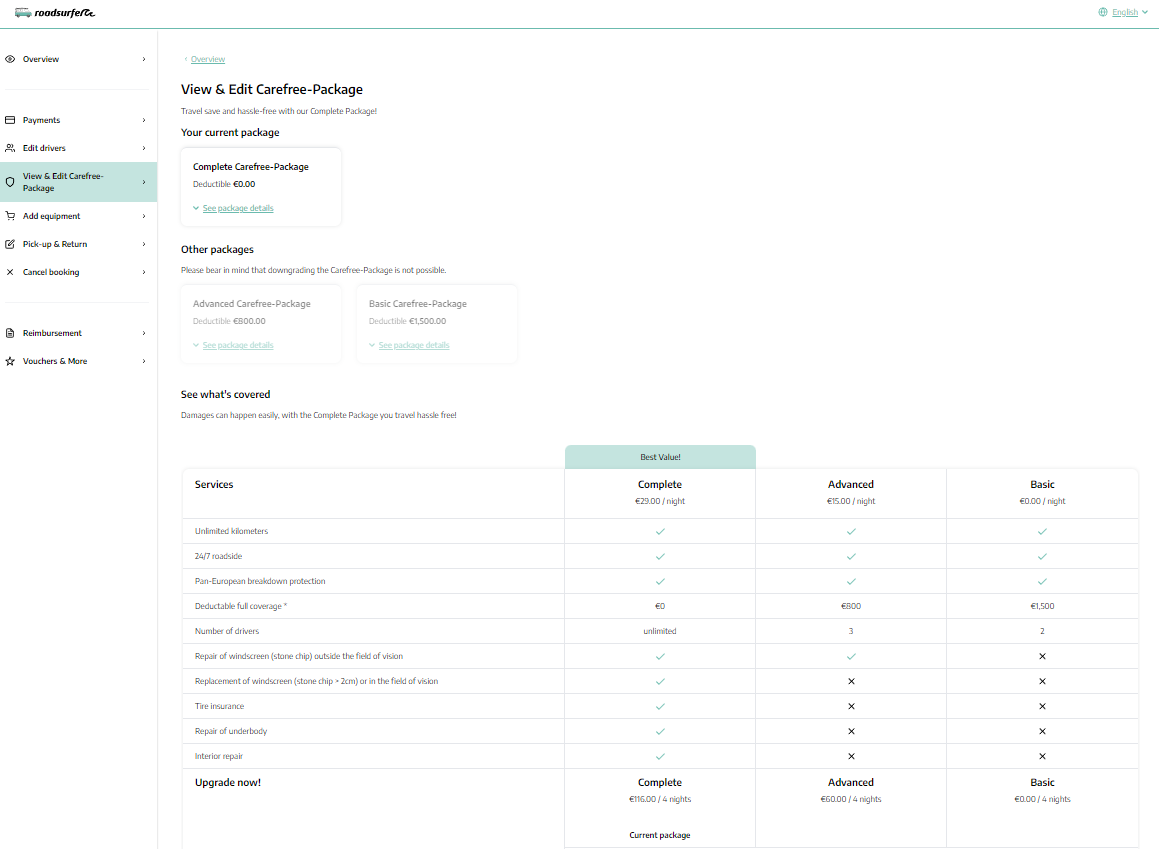 Select the kind of insurance you want and click on "Book now". As soon as you confirm the option, your insurance package will be updated.