Did you have an unplanned expense during your trip? You can easily upload the receipt through your customer account. You can submit a request for reimbursement of expenses due to a vehicle problem during or up to 7 days after your trip.
On the main page of your customer account, select "Reimbursement":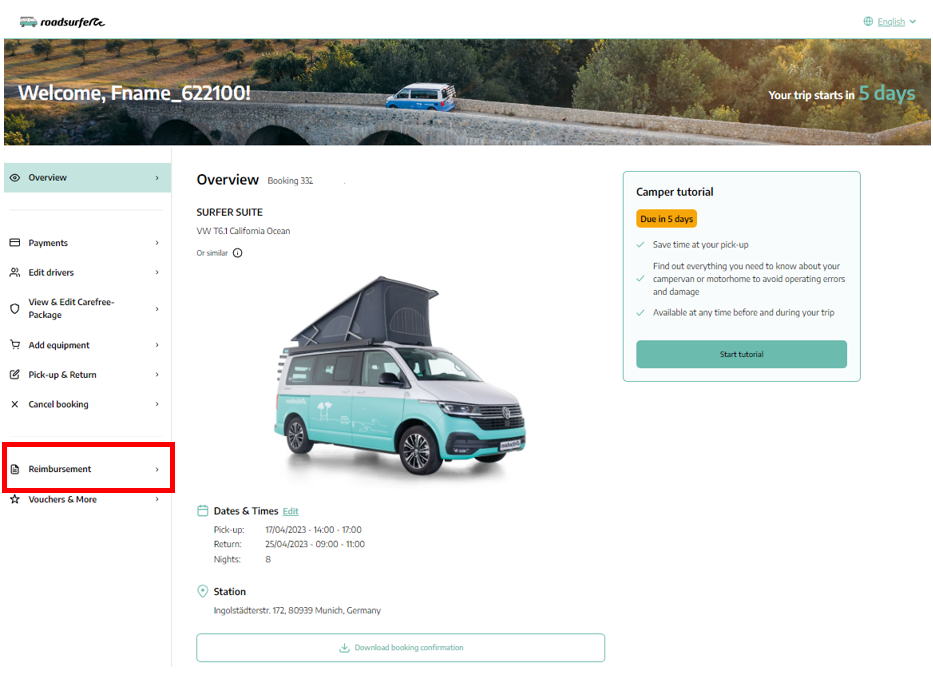 The next page will show you an overview of the current reimbursements. If you want to upload one, click on "Request a reimbursement":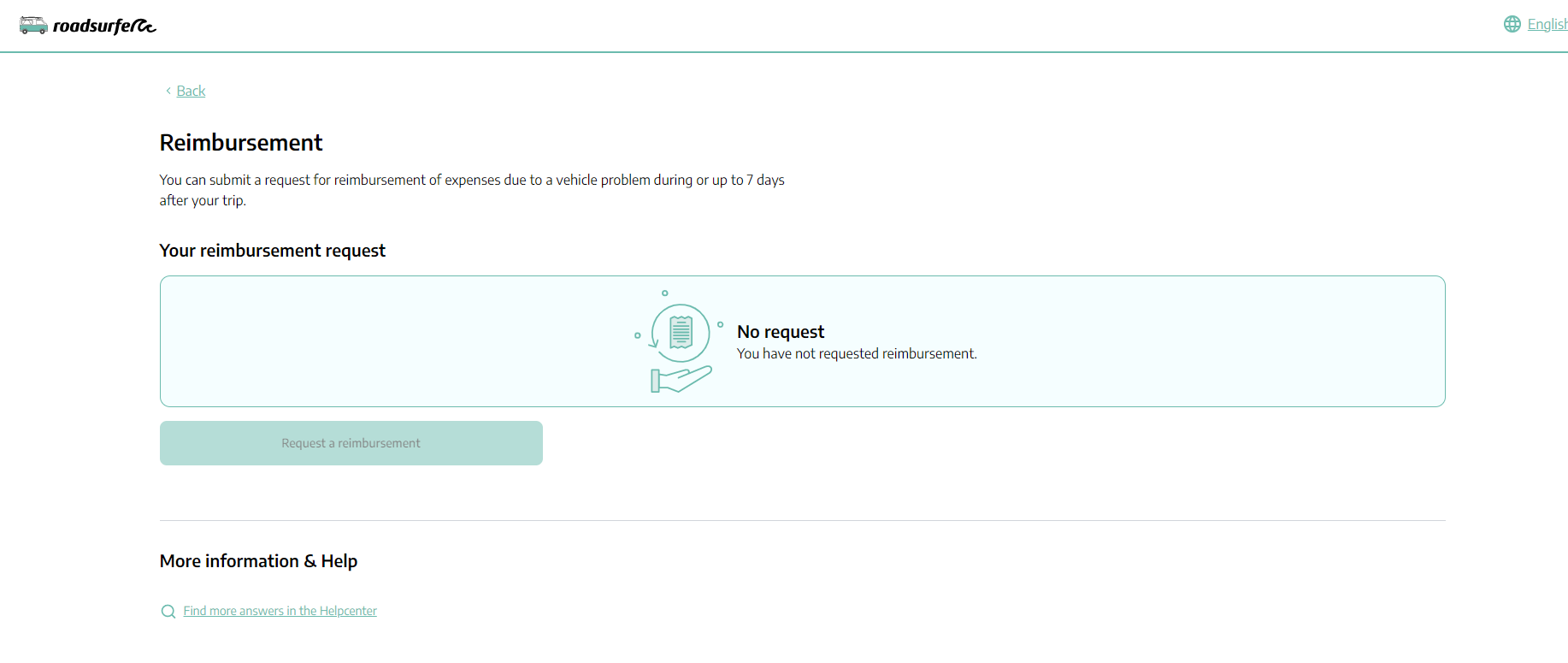 Now, you can upload the receipt and your bank account information for the reimbursement to be processed: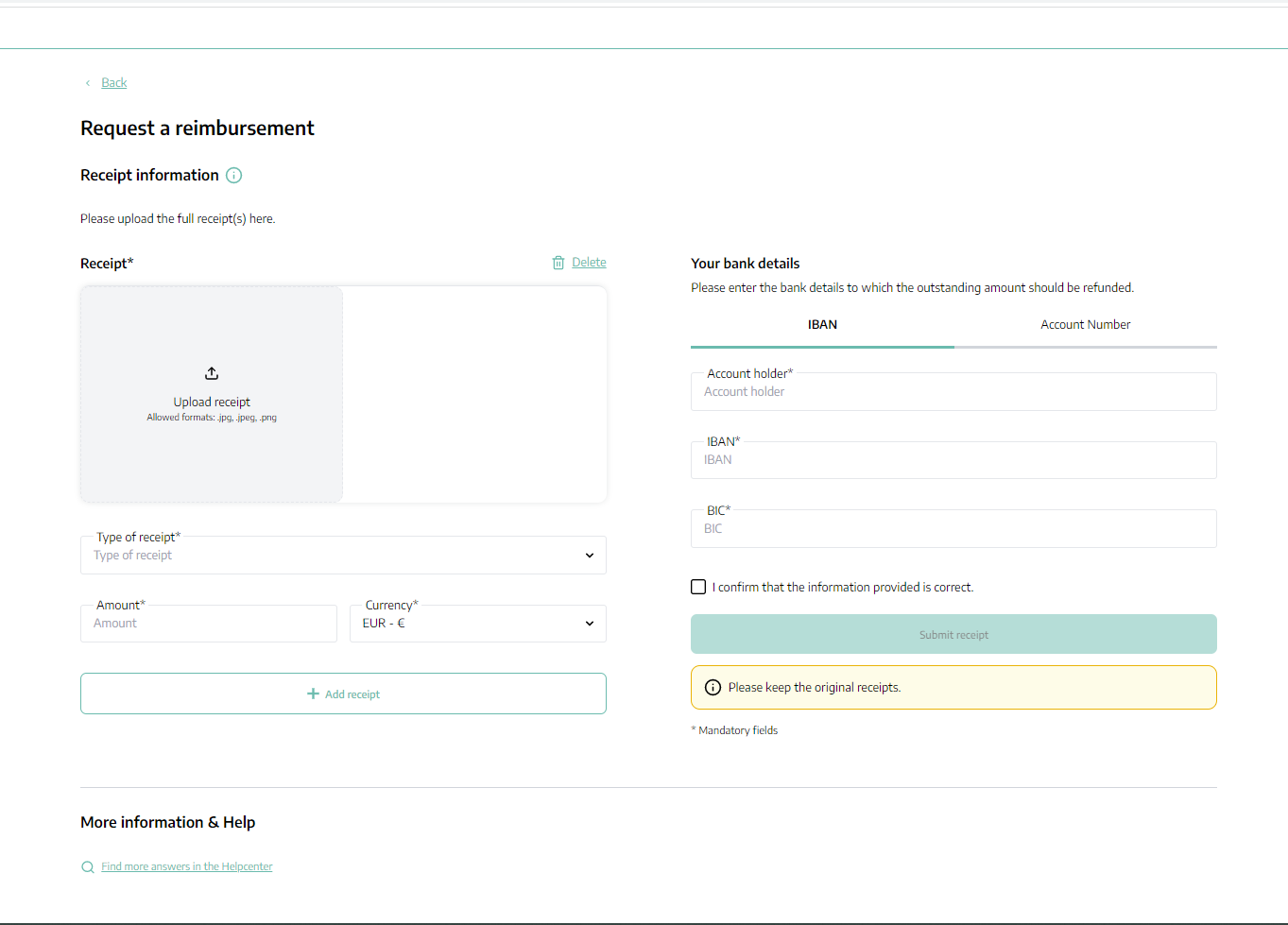 As soon as the reimbursement is confirmed, you will receive the money on your bank account. Please allow up to 8 weeks for the process to be completed.
If the reimbursement is denied or modified, you will receive a notification.