You will receive a link to your customer account together with your booking confirmation. There you can view details of your booking as well as add equipment to your booking:
Click in the navigation on the left on "Add equipment". There you will find an overview of the available equipment: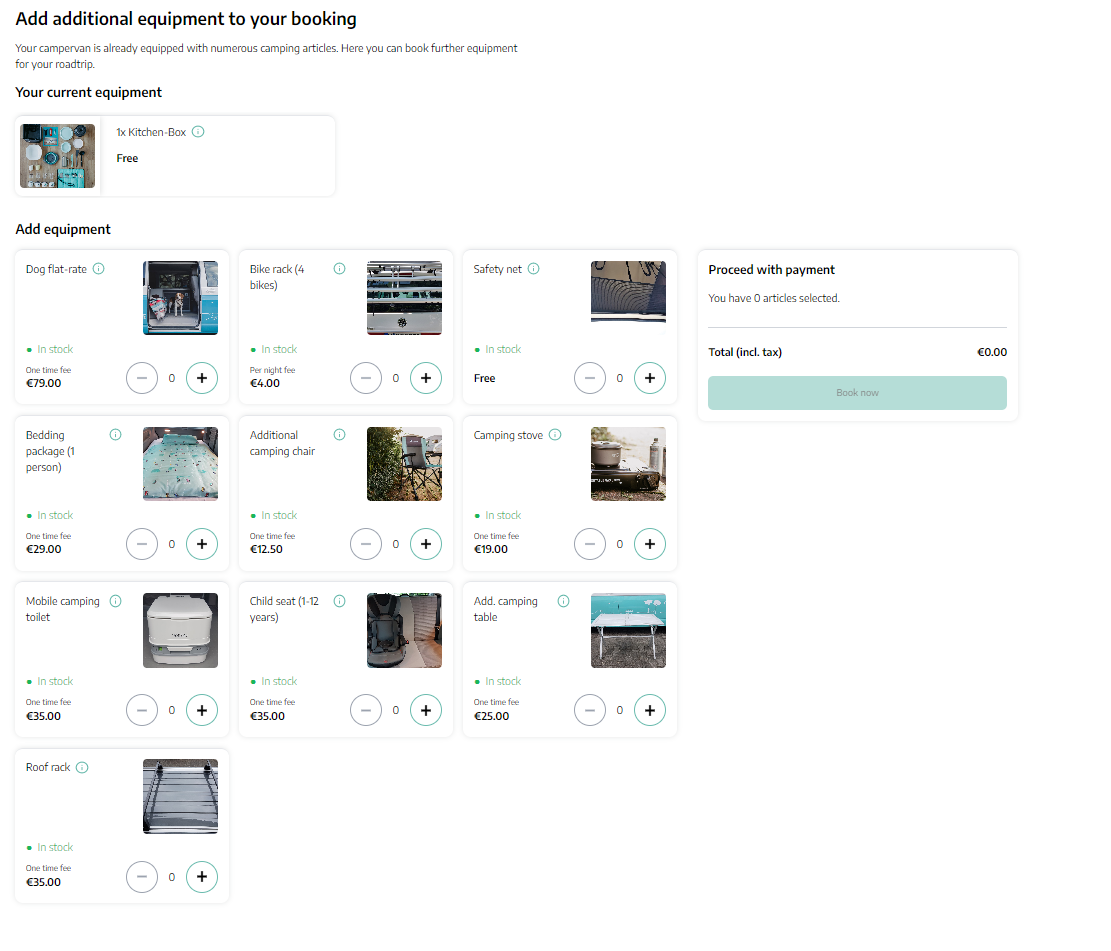 Select the desired equipment and click on "Book now" on the right side. The equipment will be added to your booking as soon as the payment is confirmed.