You will find the access link to your customer account together with your booking confirmation. We have recently changed the way you log in to your customer account. From now on, you can create a password when you log in.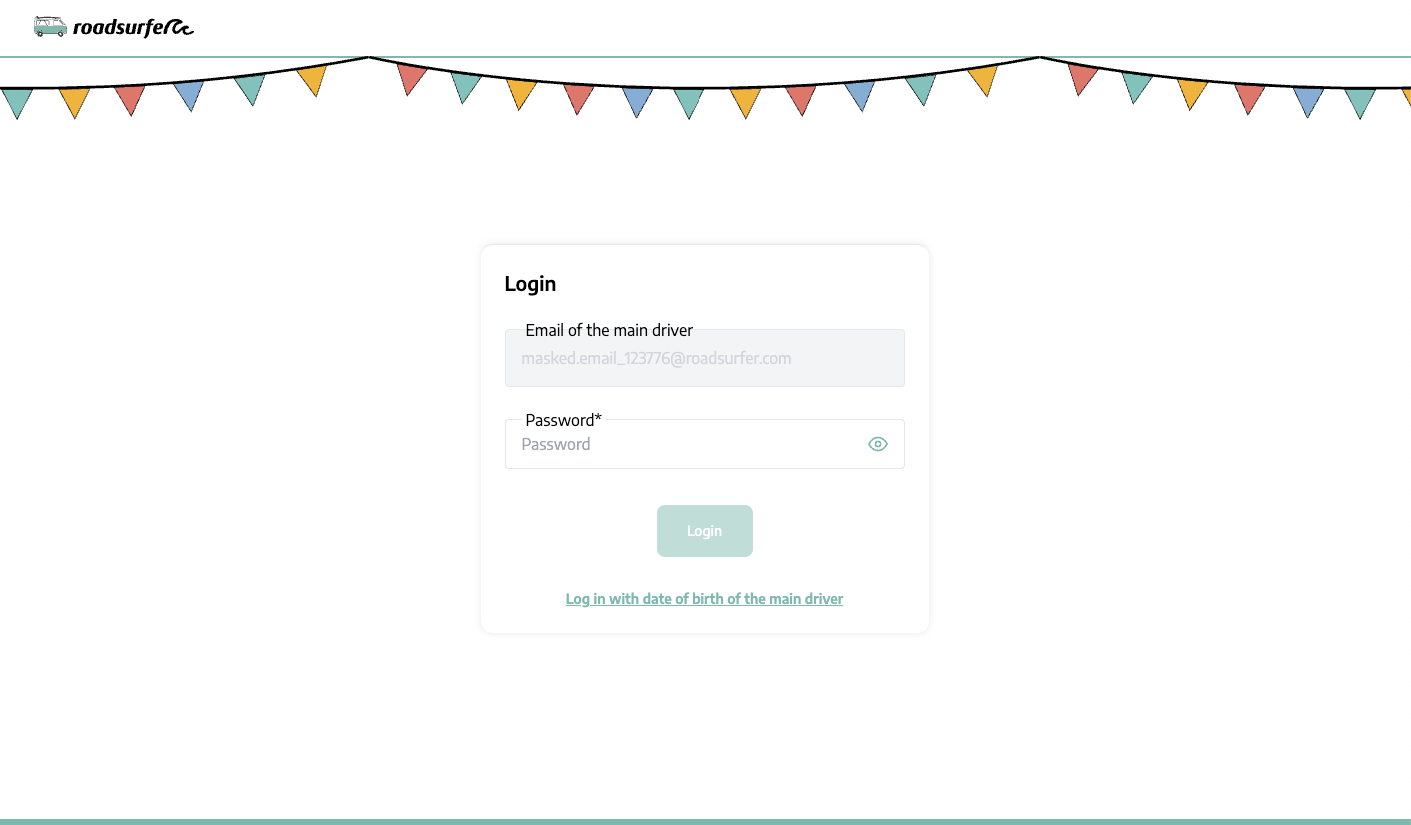 How to set a password:
Click on the link you find in the email with your booking confirmation to access your customer account.
Log in with the date of birth of the main driver.
You will then be asked to create a password for future logins.
Use this password from now on for all your future bookings.
Profile area
In your profile, top right, you can:
change your password again
log out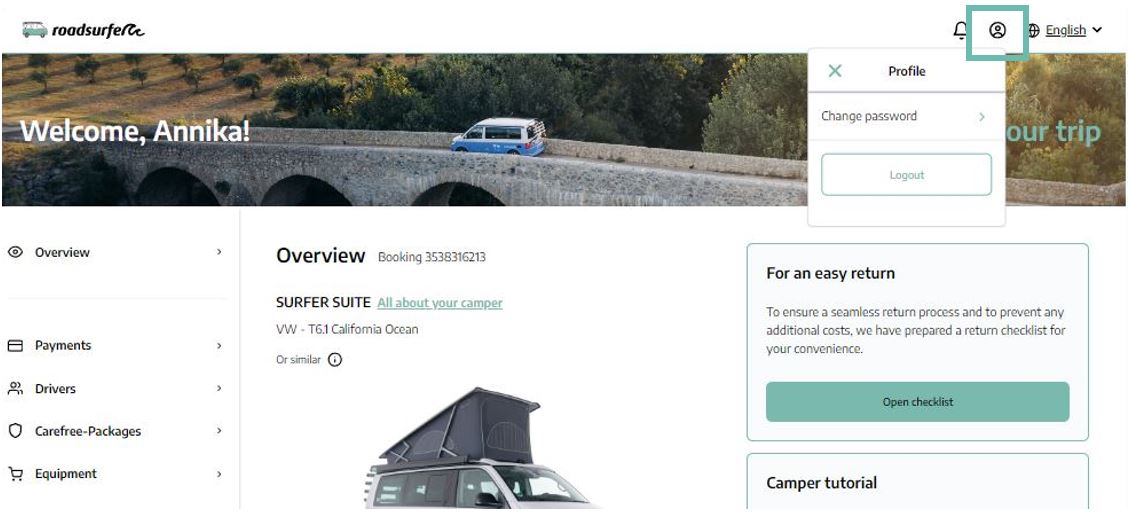 Please note:
If you skip this step, you will be asked to set a password each time you try to log in.
Forgot your password? No problem! You can log in with the date of birth of the main driver.
Do you have several bookings with us? You can always use the same password together with your email address to access your account.