The lights in the Camper Castle (Knaus Sky Wave) only work when the camper battery is charged or when an external power supply is connected.
You can turn on the lights on the on-board computer above the entrance door: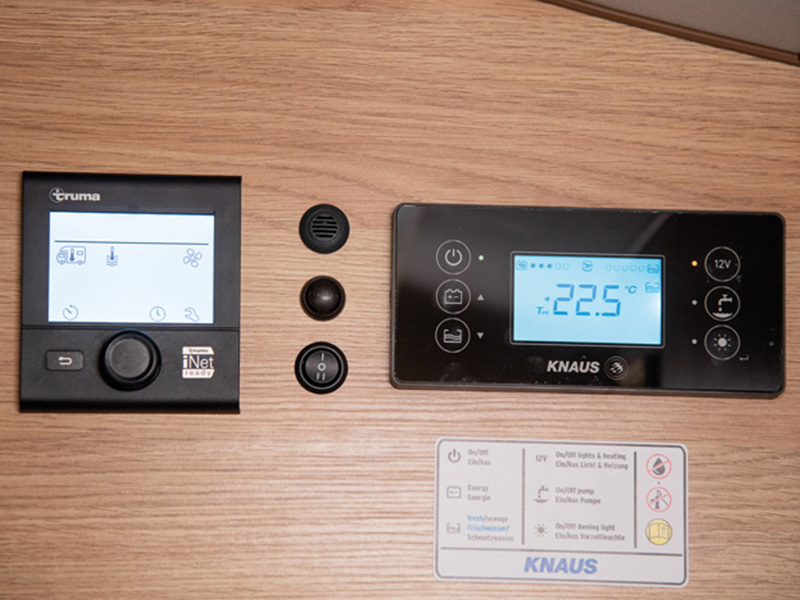 There are numerous power outlets and USB ports throughout the vehicle:
230V sockets you'll find on the kitchen unit and above the counter and above the bed.
USB ports and 12V sockets are in the cockpit (USB Type-C and B), above the dinette, above the bed and on the roof bed.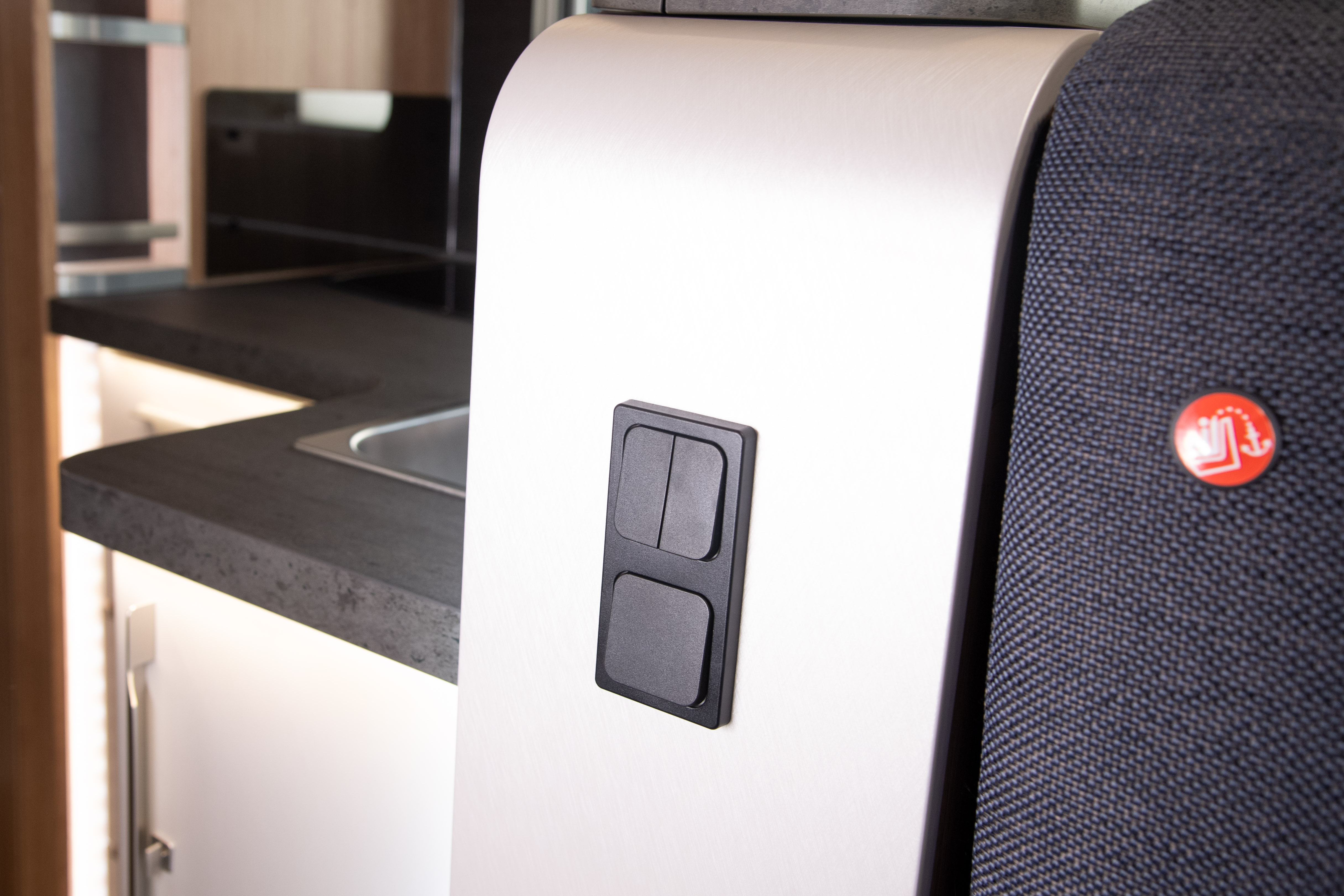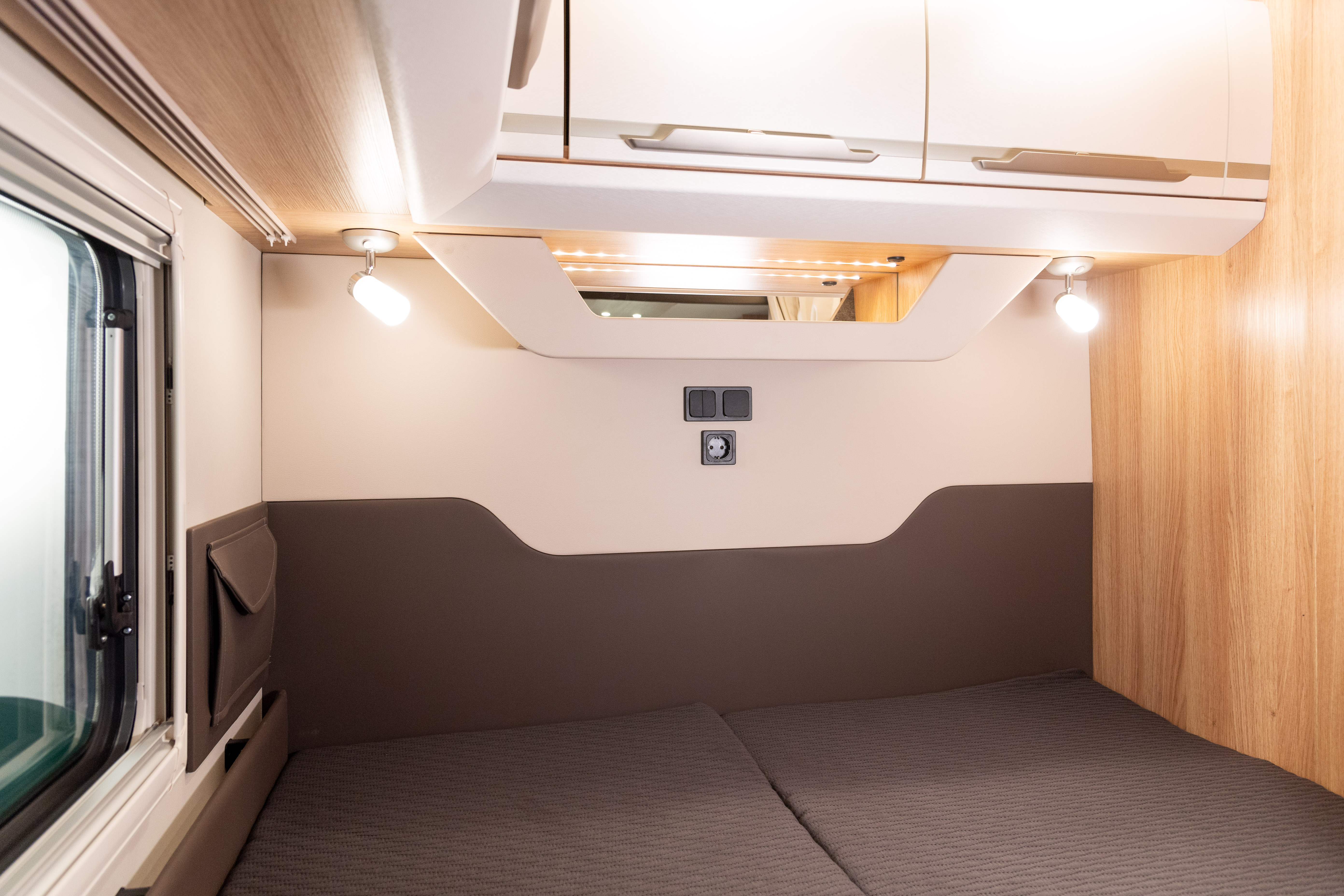 Please note the following:
Do not charge any device in the driver's cab via USB when stationary. The starter battery will discharge and the engine might not start anymore!
The 230V sockets only work with an external power connection.
The USB ports and 12V sockets also work without an external power connection. But the camping battery must be charged.
Troubleshooting
If the power or lights don't work, you can test several things:
Look at the board unit to see the charge level of the camping battery.
Check to see if the light is on at the board unit.
For external power source: Check if the cable or the socket of the campsite is defective. Surely your friendly camping neighbor will help you out briefly with the cable and socket working there. 🥰
Check in the cabinet under the bench seat whether the RCD switches in the fuse box are pointing upwards.