If water leaks from under the vehicle, this can have various causes:
Please check whether the levers of the two tanks are closed.
It may be that the cold protection valve is open. It is located behind the service flap, next to the fresh water tank.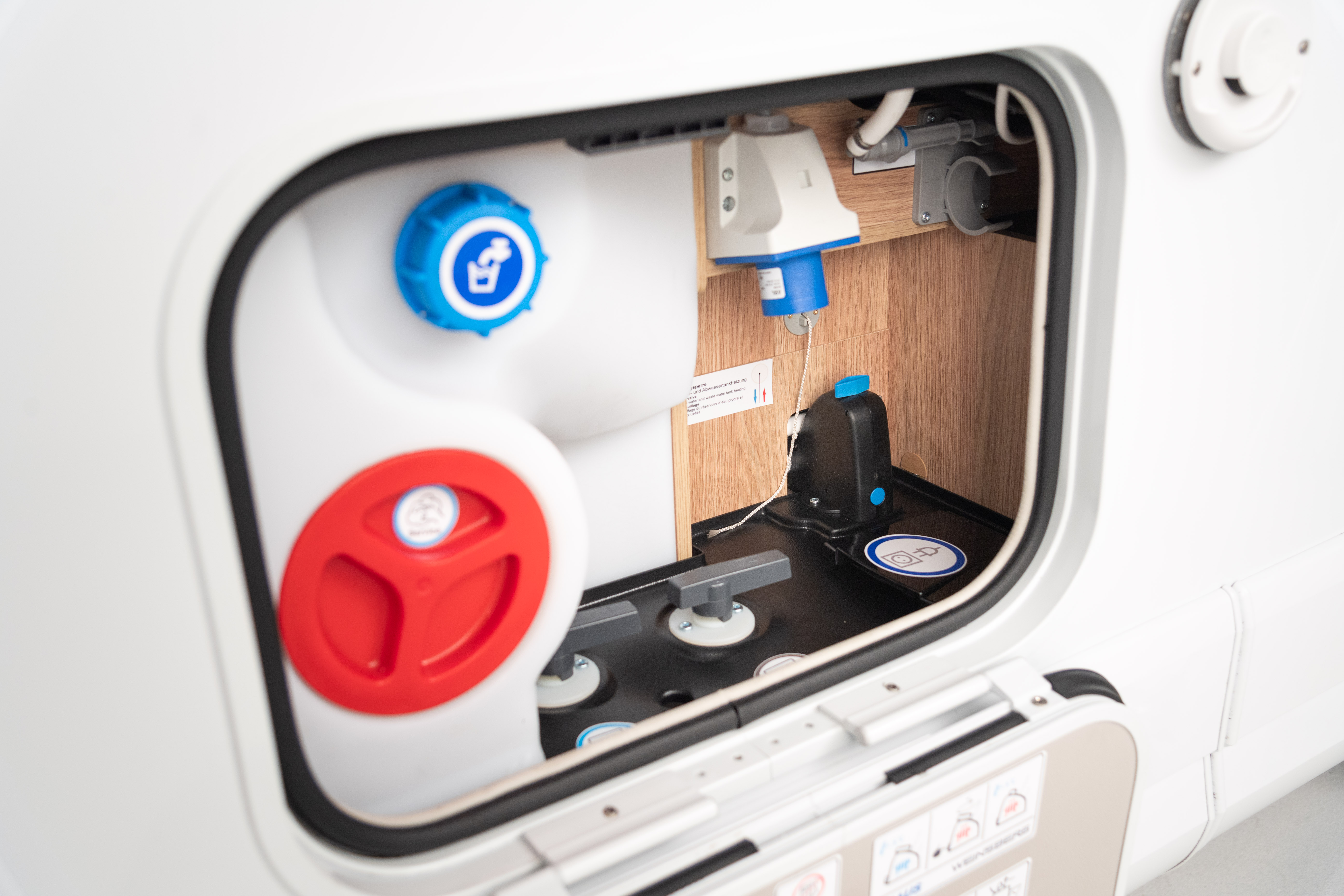 The cold protection (or anti freeze) valve automatically drains the boiler when there is a risk of frost. This prevents the drain from freezing.
The system measures the temperature inside the van. As soon as it is around 3 degrees or lower the system is activated and lets all the water that was in the boiler and the fresh water tank out. To deactivate the system, the room temperature has to be a least 7 degrees, otherwise the blue button will jump out again.
To ensure that the water supply continues to function and the valve is switched on, the blue lever must be as shown in the pictures (pointing to the short sides of the device) and the blue button at the bottom of the valve is pressed in.
Click here to go directly to the explanatory video: