Fresh water
For hygienic reasons, the fresh water tank is always handed over empty. The fresh water tank (100 L) is located on the passenger side and serves the washbasin, toilet and indoor/outdoor shower. To open it, you need the medium-sized key. Insert the key into the tank lock and turn it to open. Press the tank cap while turning it to release it: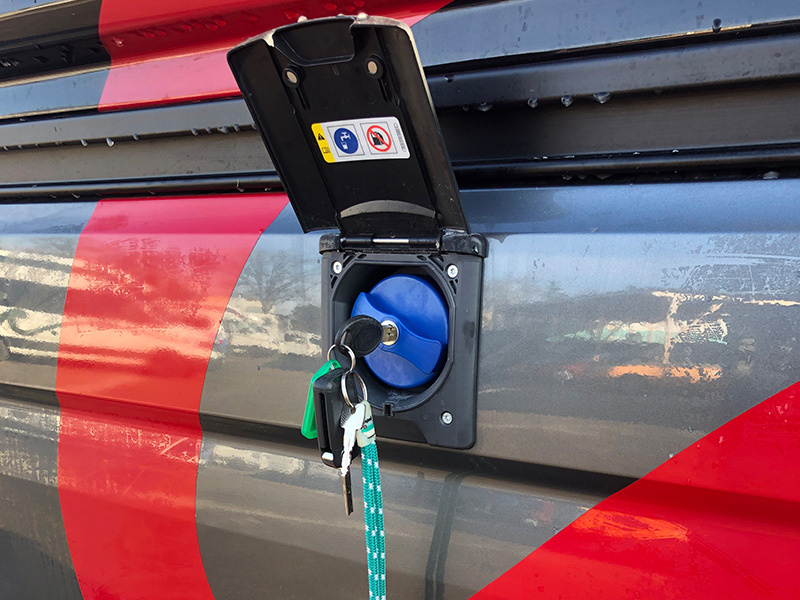 The fresh water tank can be filled using a canister with an attachment or a hose. Please make sure that the fresh water and waste water tanks are closed. They may still be open from the previous rental.
To empty/open or close the fresh water tank, you have to open/close the drain valve. You will find it under the floor board in the long storage compartment to the right of the kitchen unit: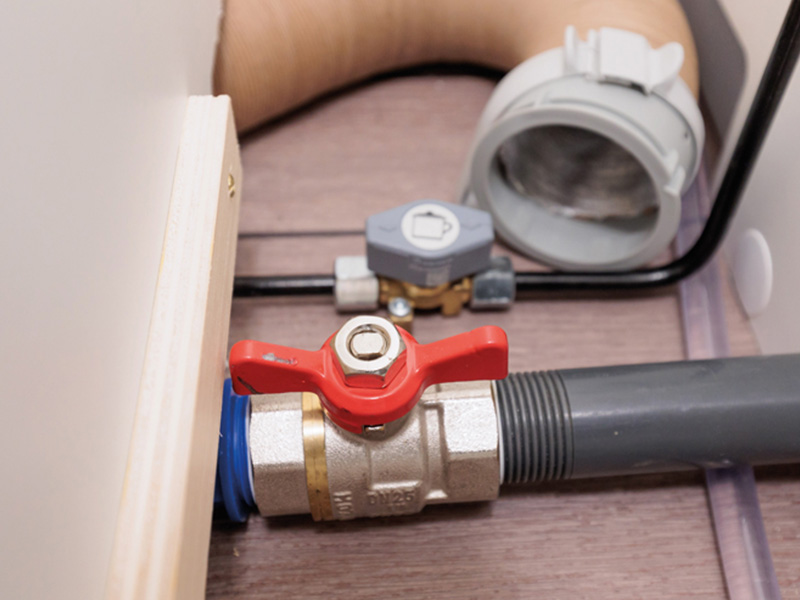 Attention: Fresh water is not drinking water
Waste water
The waste water tank (90L) is located under the camper on the driver's side. Just turn the lever to let the water out of the outlet: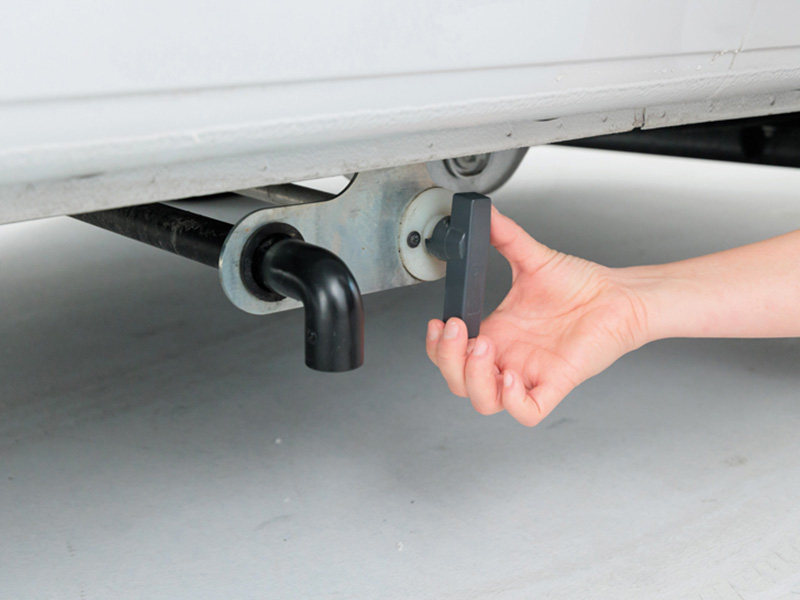 You can see the levels of the fresh and waste water tanks in the on-board unit: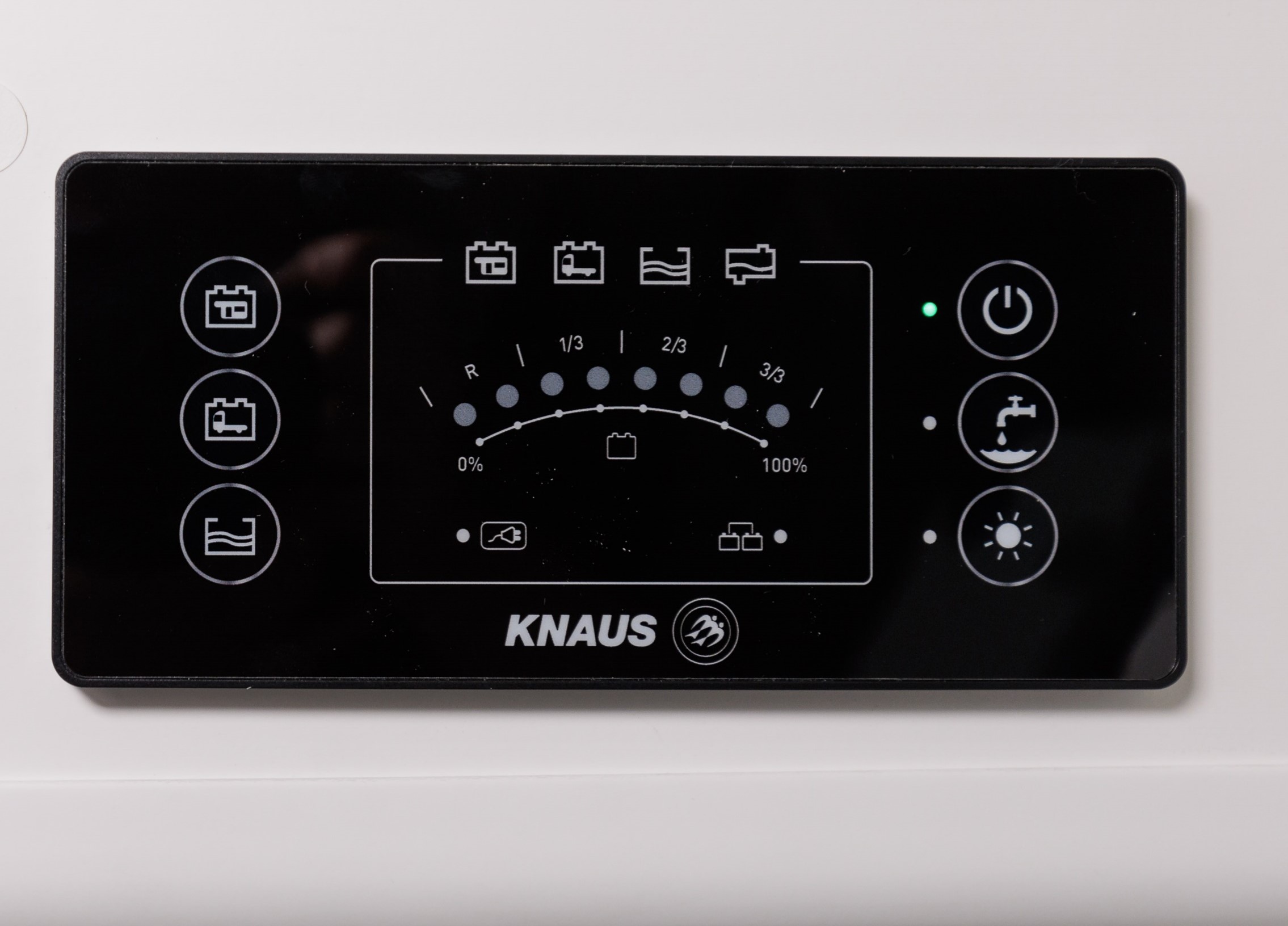 Click here to go directly to the explanatory video:
Troubleshooting
Water leaking under the vehicle
If water leaks under the vehicle, this can have various causes:
Please check if the levers of both tanks are closed.
The cold protection valve may be open. The cold protection valve automatically drains the boiler if there is a risk of frost. If the temperature in the van drops below approx. 7°C, the valve opens automatically. This prevents the drain from freezing. It is located behind the flap on the side under the rear seats:

No water flows
If you turn on the tap but no water flows, this can have several reasons:
First check the level on the on-board unit to see if the fresh water tank is full enough.
Make sure that the drain valve next to the water tank valve is also closed. It is a transparent knob located a little closer to the cupboard door. This will drain up to 20 litres of water. Turn it until no more water comes out.

The fuse of the water pump or the tank sensors may be damaged.
Before any fuse is pulled, following safety measures is required:
Turn off the engine and remove the key from the contact.
Unplug the car from any external power supply.
Pull carefully from the fuse by pulling from the sides.
A damaged fuse can be burnt or have the connector broken (see picture). If so, please replace You can find them at petrol stations and hardware stores.

The fuses are at the back, next to the RCD switches. Look for the fuse above the tap symbol, the second from the left. It should be a 10 amp fuse.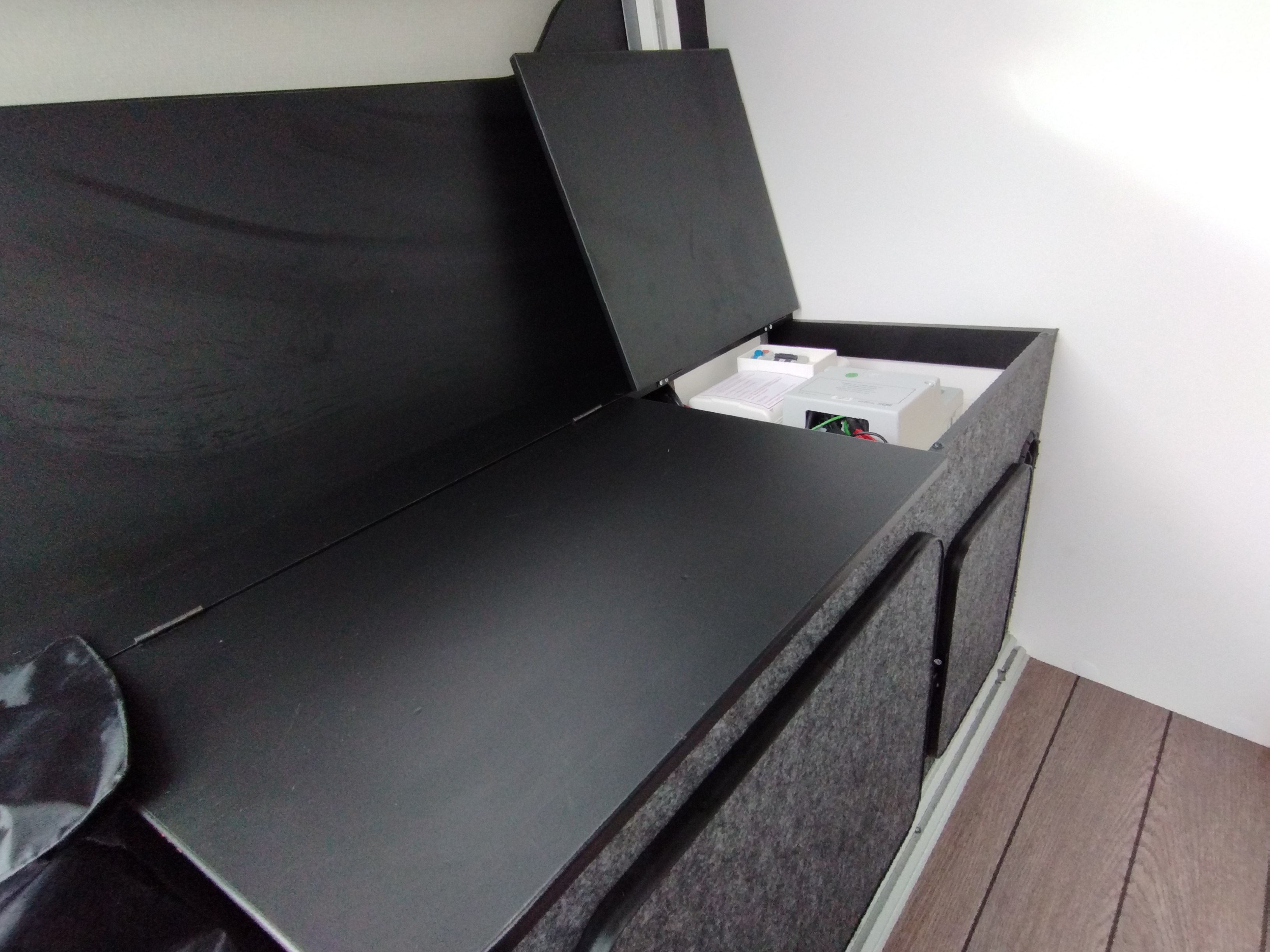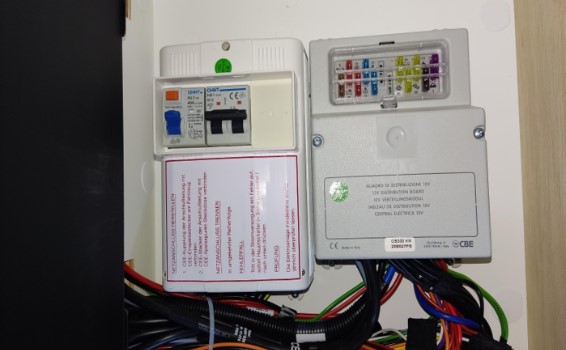 After pulling out the fuses and reinserting or replacing them, drive a few metres to reset the system completely.