Your van runs on diesel and does not drive without AdBlue. Please pay attention to the display! What is AdBlue and why do I need to refill it?
You can fill up the tanks via the openings at the side of the driver´s door.
The diesel and AdBlue tanks are located next to the driver's door.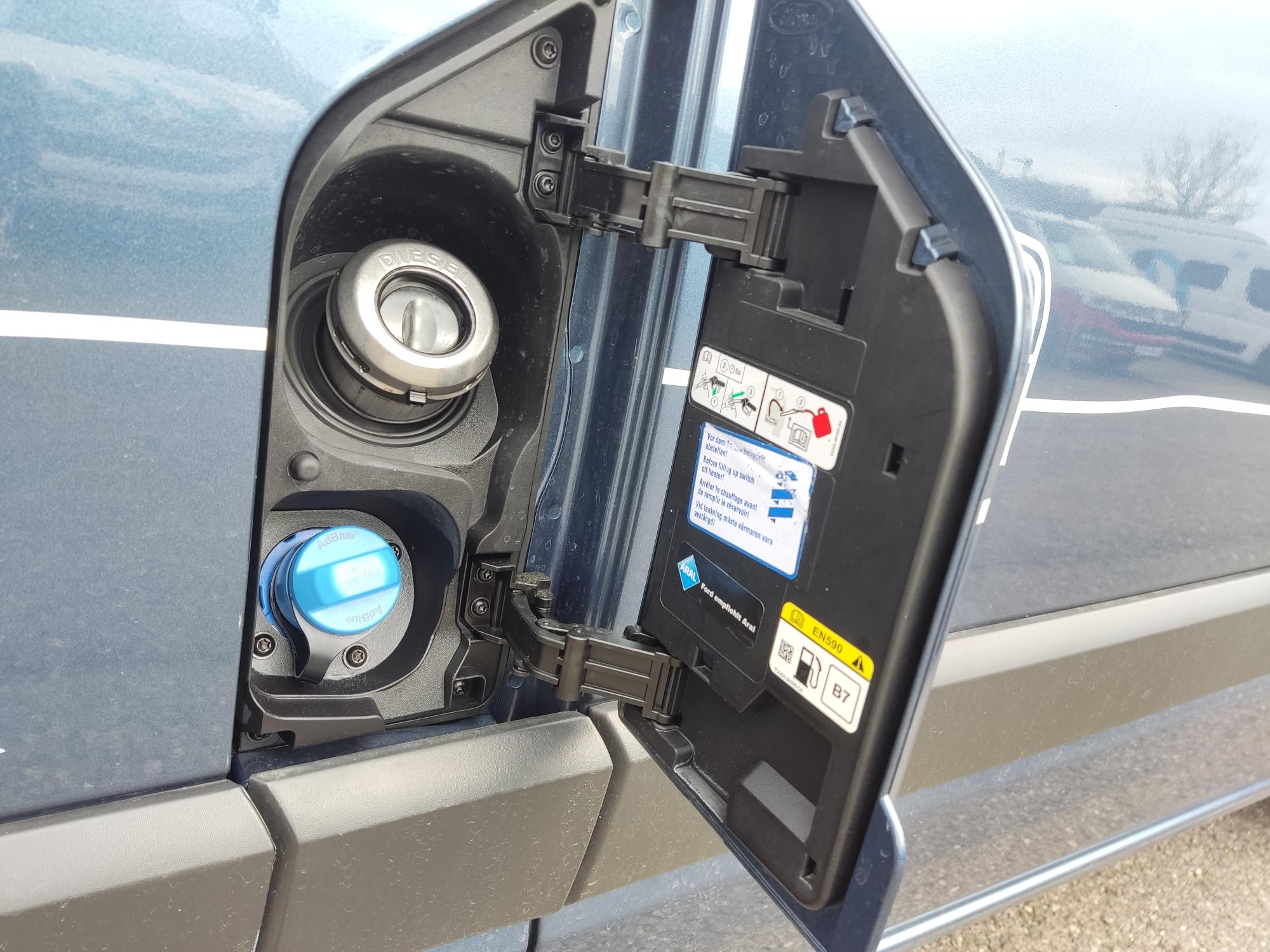 AdBlue
The trip computer also tells you when the AdBlue level is low. A message appears together with this symbol: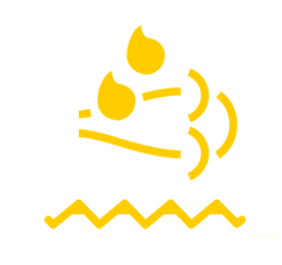 In your Camper Cabin, there is a menu button (OK) on the right side of the steering wheel that takes you to a number of settings and controls. Click the OK button on the steering wheel, use the arrows to navigate through the menu. Select "Vehicle Maintenance":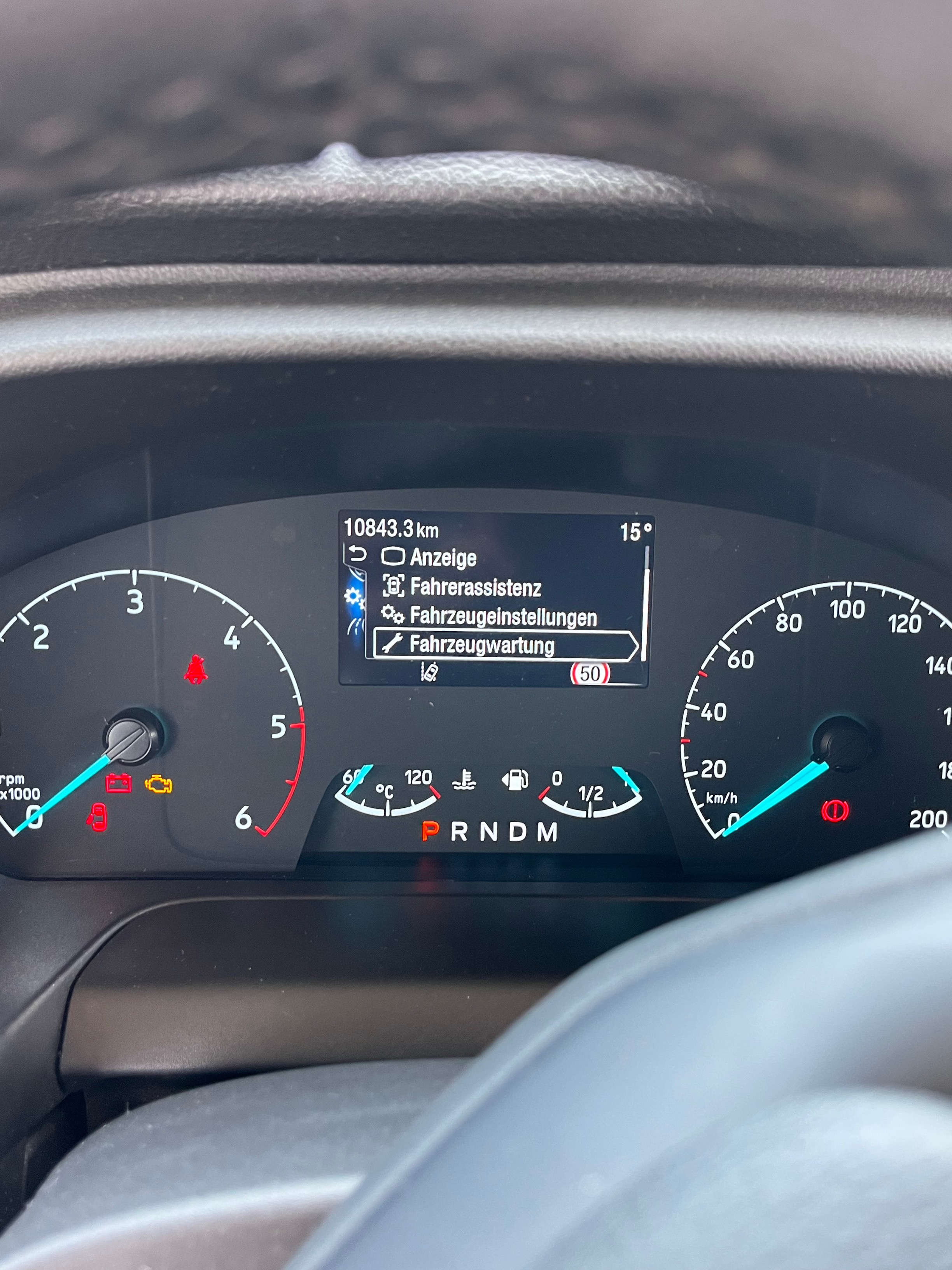 There you can see how full the tank is and how much you need to refill.
Attention!
Be careful not to fill the water tank at the back with diesel!
When refuelling, do not confuse the diesel tank with the AdBlue tank!