The gas bottle (2,75kg) is located behind the backseat under the kitchen unit. To access the gas bottle, lift and remove the cushion or board of the sleeping bench. Then open the black rotating lid.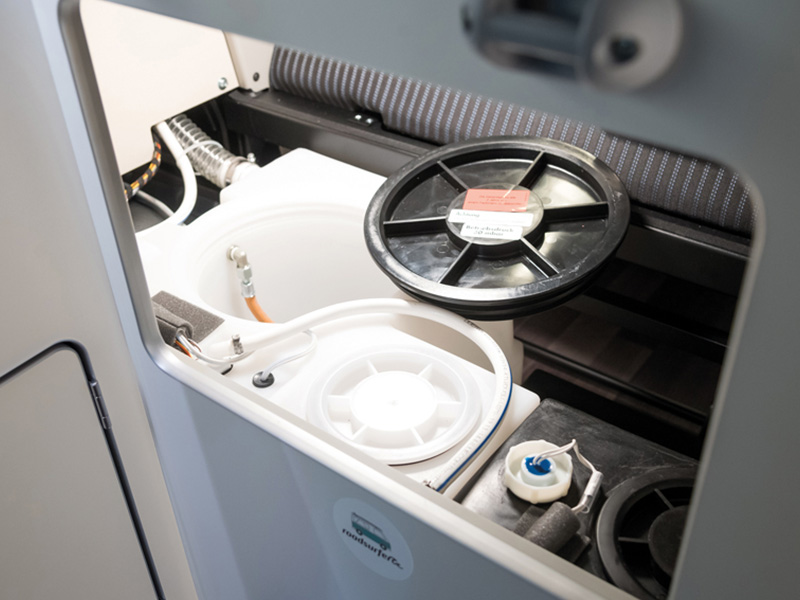 To cook:
Turn on the gas bottle in the back, using the brass-colored rotary control to "+".


Turn on the second lever (gray) under the sink in the direction of the pipe's run.

Turn on the gas at the stove and ignite it with the black knob.

Attention: It is essential to close the gas bottle when driving!
Here is a video for a better overview: