You can charge the camping battery while driving or connect the van to an external power source. To do this, you must connect the supplied cable (20 metres long) from the plug on the driver's side of the camper to a power source. The vehicle will indicate that the battery is charging by turning on an indicator light on the caravan unit. The 230V sockets should now be working.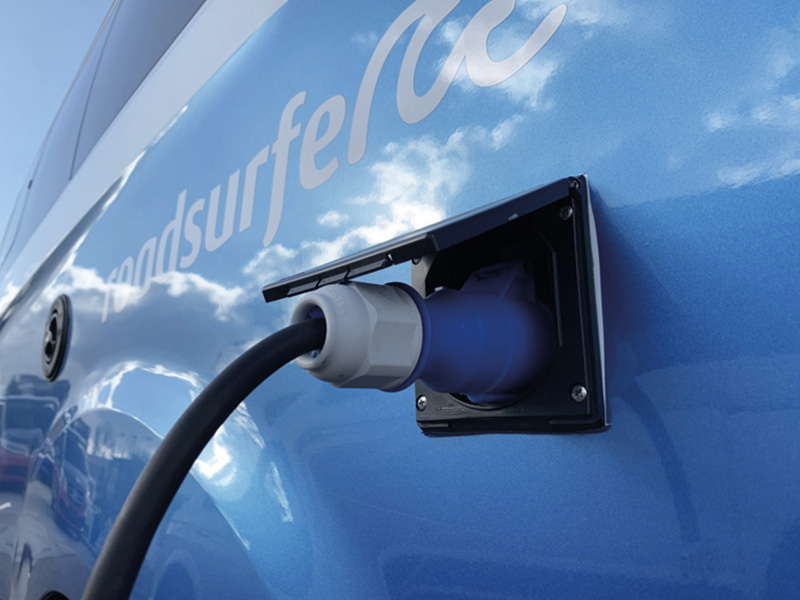 Check that the main switch (big red button) and the RCD switch are both in the correct position. The RCD switch should be facing up and the red button should be green on top.
They are located under the kitchen unit. For better access, fold down the rear seat into a bed position: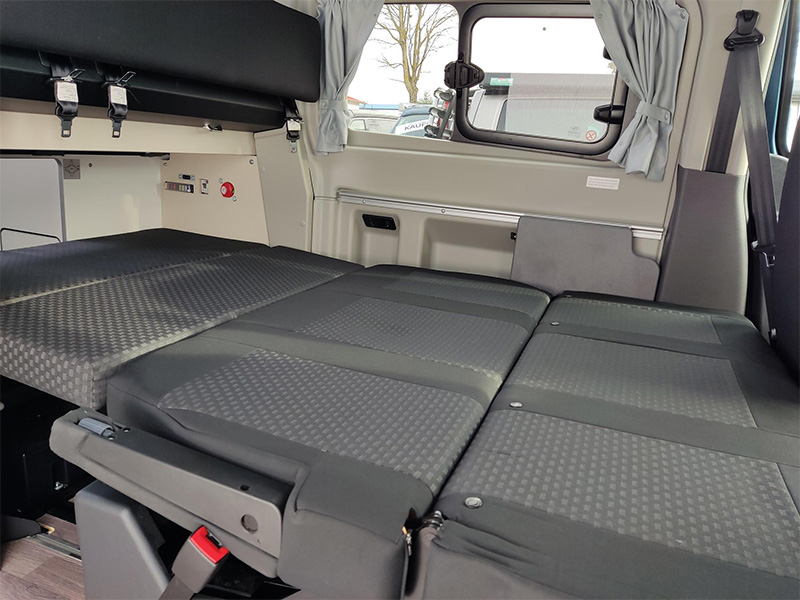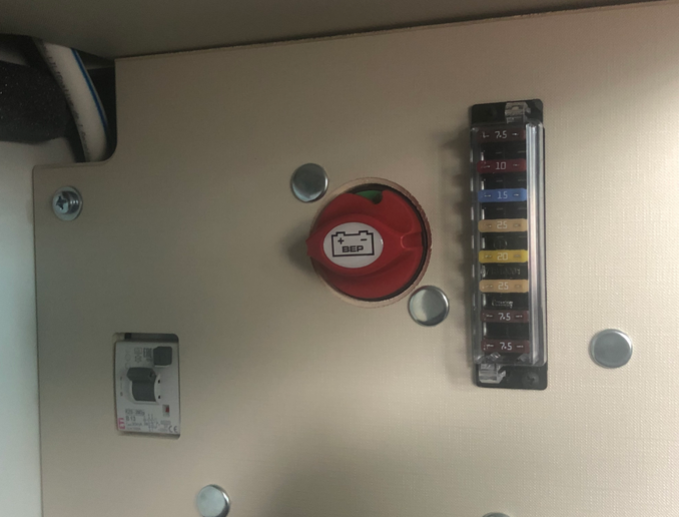 Note:
Do not forget to unplug the power cable before driving off! To do this, press down the blue lever to the left of the plug.
With a fully charged battery, you will be self-sufficient without a power connection for about 2 days. Then you will need to drive again for some time to recharge the battery or plug your camper in to an external power source.
You can check the charge level in the on-board unit. On the models with the camping unit on the front, the battery level is displayed in a bar graph and the voltage of the battery: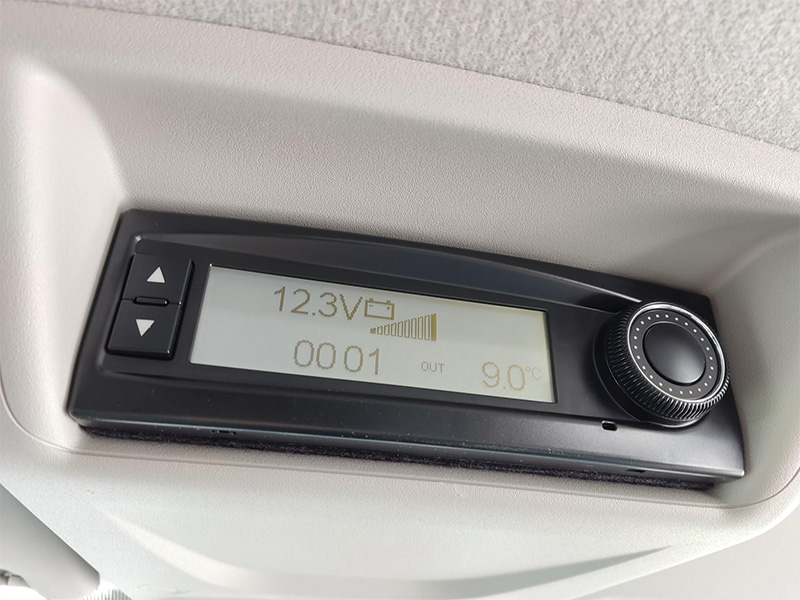 On the models with the display on the back, you press the on/off button to activate the screen. The bar shows what percentage of the battery is full: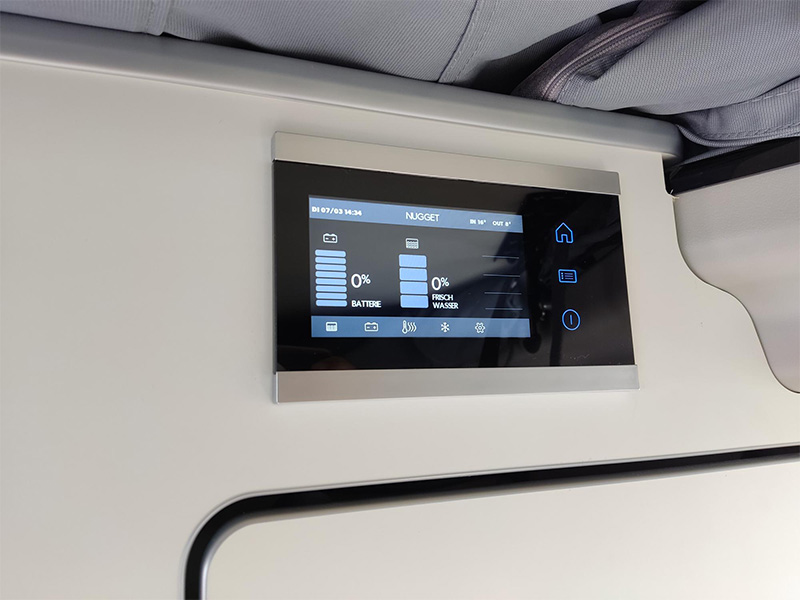 Please note that campers cannot be charged at the stations for electric vehicles.