The cooler (31L) in the Beach Hostel needs to be connected to the car, either plugged to the 230V socket (works with external power connection) or to the 12V socket above the gas bottle, and uses the camping battery. You will be provided with a cable to do so.
The fridge is fixed to a platform between the front and the back seats.
To switch on the cooler, press and hold the ON/OFF button for 5 seconds. The LED light will change from orange to green. Press SET to change temperature, using the "+" and "-" buttons to adjust.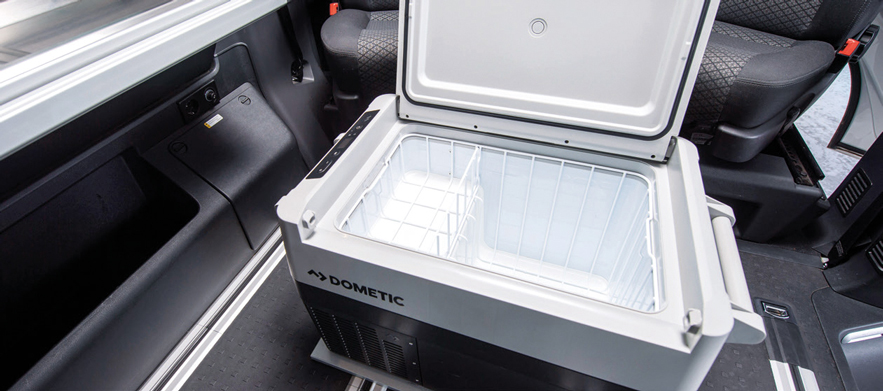 Troubleshooting
If the LED light does not turn on, it means there is no electricity flowing. Please check that the cable is plugged in properly to the fridge and the car. Try also plugging the fridge to another source of electricity.
If the fridge is not cooling down enough, make sure that the fridge is not overfilled, otherwise it won't be able to lower the temperature correctly.