You can charge the camping battery while driving or connecting the van to an external power supply. For that, you will need to plug the cable provided (20 meters long) from the plug on the driver´s side of the camper, to an electricity source. The car will show the battery is charging by turning on an indicating light on the camper unit. The 230V sockets should be working now.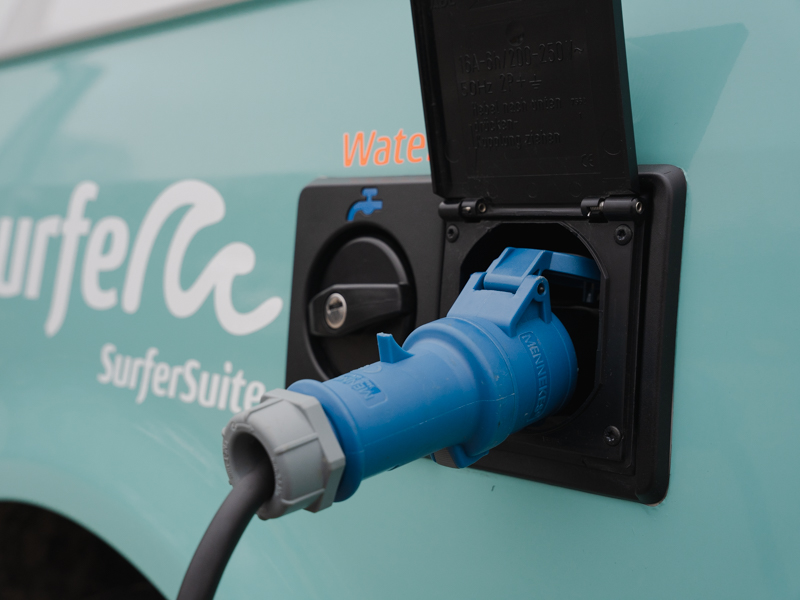 Note:
Do not forget to unplug the power cable before driving off! To do this, press down the blue lever to the left of the plug.
With a fully charged battery, you will be self-sufficient without a power connection for about 2 days. Then you will need to drive again for some time to recharge the battery or plug your camper in to an external power source.
You can check the charging level in the board unit:
Please keep in mind that campers can´t be charged on the stations for electrical vehicles.
If you want to give the camping battery an extra charge while you are driving, press the "max. charge" symbol in the camper unit: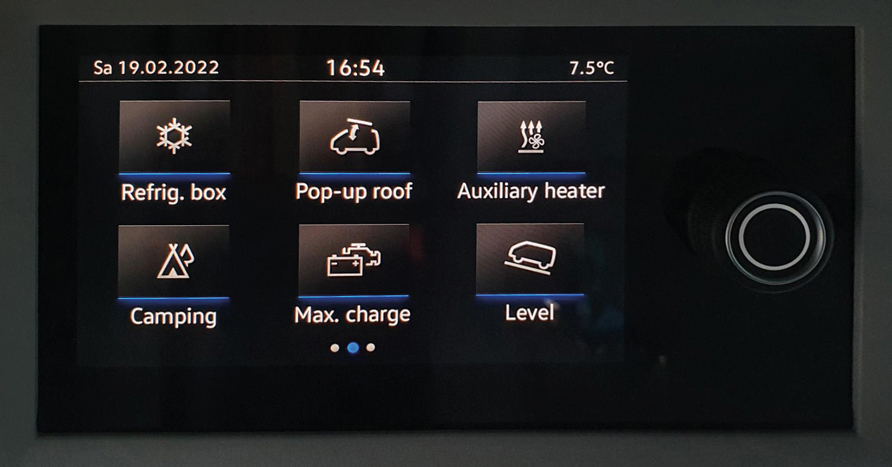 This will charge the camping battery using the engine power. Be aware that this function can result on a higher diesel consumption.
You can see a video explanation here :