You will receive two keys from roadsurfer when you pick up your camper. The large key is of course for locking and unlocking your camper and the small key is for the bicycle carrier.
The Beach Hostel is equipped with child locks for the doors. To turn them on, press the lowest button on the driver's door. When it is on, it lights up orange.
This will lock from the inside, but not from the outside.
To lock the car completely, press the button with a closed lock. To unlock the car, press the button with the open lock: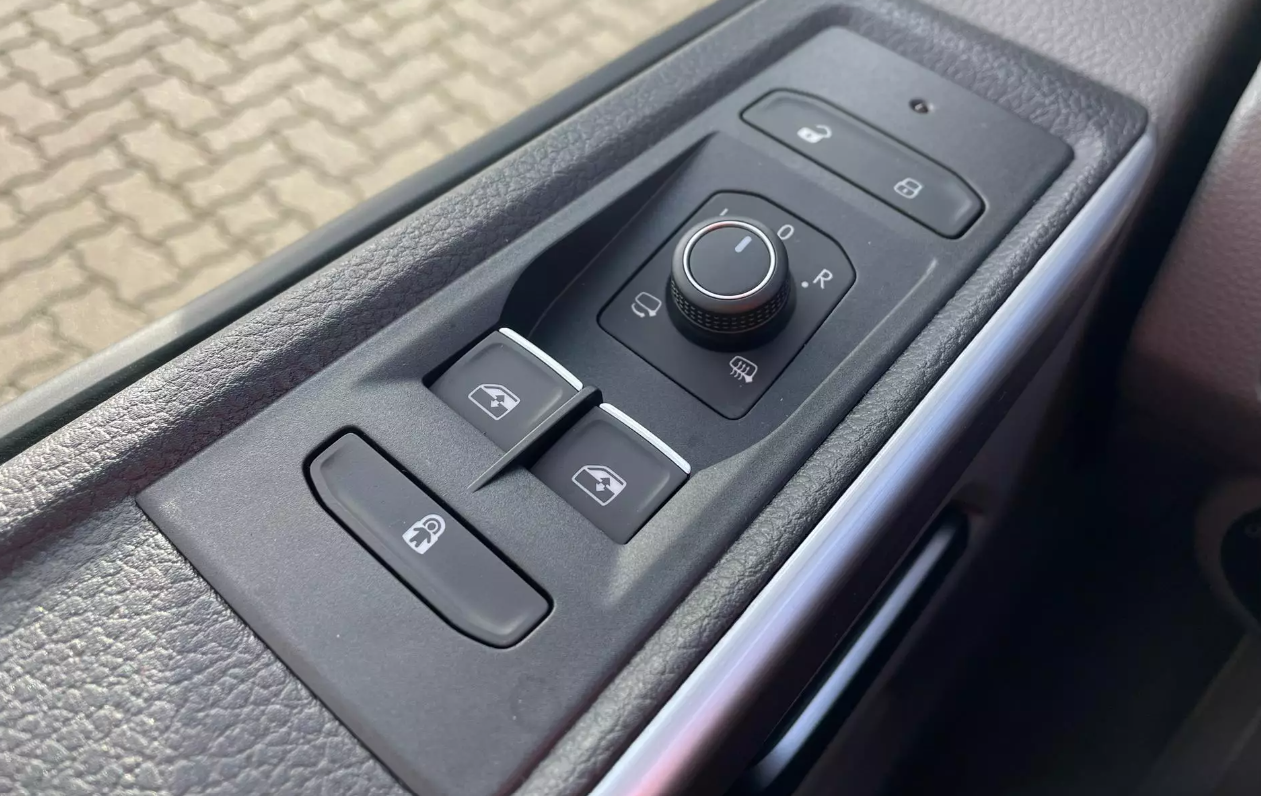 Please note the following:
Always keep the keys together on the key ring.
Never leave the keys in the ignition when the vehicle is stationary. Otherwise the starter battery will discharge!
Always carry the key ring with you (this is why we provide you with a lanyard, so that you can wear it around your neck) and never leave it in the car; the car could lock automatically!